Executive Coaching
Learn more about our Executive Coaching Assessments:
"Who exactly seeks out a coach? Winners who want even more out of life."
- Chicago Tribune
"The goal of coaching is the goal of good management: to make the most of an organization's valuable resources."
- Harvard Business Review
Our coaching targets individual leaders at various stages of their careers:
Emerging leaders
Established leaders
Evolving leaders (those successful men and women who are about to leave their careers and write the next chapter in their lives)
The coaching process we use is best summarized by this model: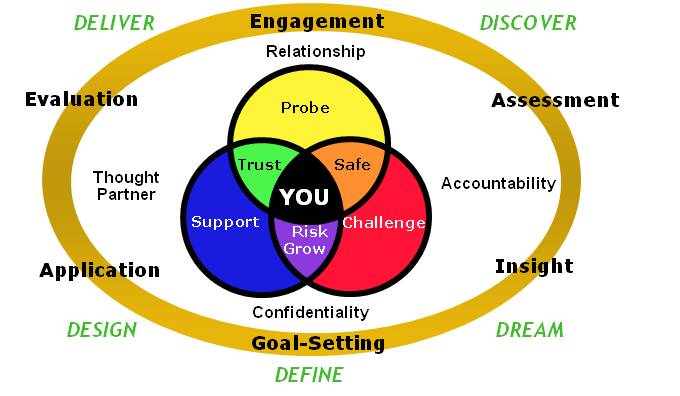 Our coaching approach is grounded in the fundamental principles of positive psychology, "...the scientific study of optimal human functioning that aims to discover and promote the factors that allow individuals and communities to thrive.
Michael coaches you to get to the thriving point. He is certified in a variety of instruments and uses different tools grounded in Appreciative Inquiry and Coaching; Character Strengths; Emotional Intelligence; Workplace Behaviors and Traits; and Creativity Techniques.
Peruse our Assessments at the top of this page for more information on the various instruments used.